50's Tripod Desk Lamp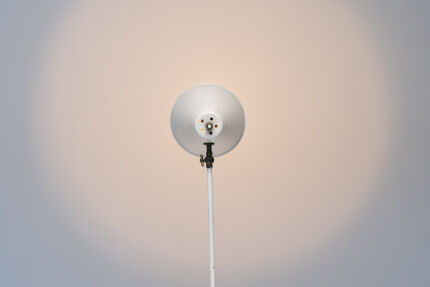 description
A 50's tripod desk lamp in white lacquered steel. It has a perforated, angle-adjustable cap, providing a beautiful diffuse light when lit. The cap and pin-style legs are connected with brass elements.
The lacquering shows some damage to it, which is normal for its age.
​​​​​​​This item remains in original vintage condition.
specifications
country

Netherlands

period

1950s

condition

good

width

24 cm

depth

30 cm

height

48 cm

price

950€
request