'Fifty Fifty' Wall Lamp - Interaktives Licht Köln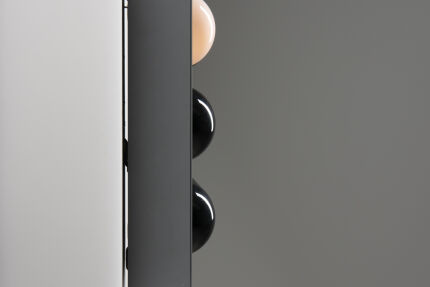 description
A 'Fifty Fifty' wall lamp in the style of Swiss designer Paul Talman, produced in the 1990's by Interaktives Licht Köln.
The lamp consists of an aluminum frame with 9 plastic spheres with "On" or "Off" written on them. The spheres can be rotated into various patterns.
This item is in very good condition.
specifications
manufacturer

Interaktives Licht Köln

country

Germany

condition

very good

width

40 cm

depth

10 cm

height

40 cm

price

2500€
request