Mid-Century Side table - Attr. Bonacina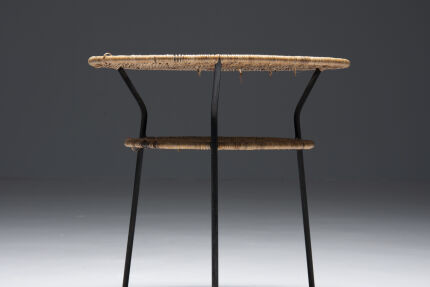 description
A mid-century side table, attributed to Bonacina, Italy. It consists of a tripod black lacquered steel frame holding two round wicker surfaces. The top surface has a diameter of 51cm, the bottom one 37cm.
​​​​​​​As shown on the pictures, the wicker is slightly damaged on some places.
This item remains in original vintage condition, with some traces of wear normal for its age.
specifications
country

Italy

period

1950s

condition

good

width

51 cm

depth

51 cm

height

51 cm

price

450€
request